Fitchburg: Few races are contested
By Jon Brodkin-Staff Writer
FITCHBURG- City Council elections are shaping up to be real snooze-fests, as five Ward councilors are running for re-election unopposed and only six candidates are seeking the five at large positions.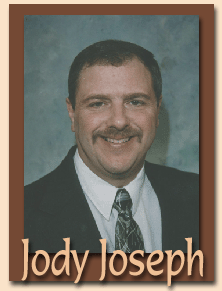 With the deadline to file nomination papers having passed Tuesday, the only contested ward race is in Ward 6, where Jody M. Joseph, Patrick R. Magnan and Dean A. Tran are competing for the seat Ralph R. Romano III is abandoning to run city-wide.
Excluding the race for Ward 6, 10 council positions are being sought by a mere 11 candidates. "Only six people filed papers at-large?" Romano said when apprised of this development. "I am surprised. I thought there were going to be much more people than that."
Romano and Councilor at large E. Thomas Donnelly both speculated that the time commitment councilors have to make discouraged potential candidates. "Or the bad rap people get when they do not run," Donnelly added.
With fewer than 11 people running, there will be no preliminary election for the at-large race, as happened in the last election. There will be a run-off in Ward 6 on Sept. 25 to eliminate one candidate, and the final election is scheduled for Nov. 6. Candidates can withdraw no later than Oct.1.
Ward councilors Kevin P. Maynard, Matthew L. Moison, Susan M. Koeck, Matthew C. Straight and Stephan Hay (of Wards 1,2,3,4 and 5, respectively) will win without a fight. "It'll be a first for me," Maynard said of running unopposed.
Two candidates mulled trying to unseat Maynard and Moison, as Board of Zoning Appeals member Joseph Keegan took out nomination papers for Ward 1, and Joan B. David, legislative aide to state Rep. Emile J Goguen, D-Fitchburg, did the same for Ward 2. Both decided not to run.
The mayoral race, as expected, will pit Mayor Mary H. Whitney against Councilor at-large Dan H. Mylott. James L. Watson II, who took out nomination papers in February but kept a low public profile, is not running.
Donnelly, who lost to Mayor Whitney in 1997, considered throwing his hat into the mayoral race this year, but said he decided months ago to run for councilor at large again. Judging by his words Tuesday, though, he will likely seek the mayor's office at some point. " I am looking forward to it in the future."
Along with Romano and at-large incumbents Herman J. Bourque, Annie K. DeMartino and Donnelly, Rosemary Reynolds and Willie "Jay Jay" Johnson are in the race for the citywide positions.
For School Committee, there are three candidates for three open positions: Incumbent David Clark, James Connors and James B. O'Donnell.
In Ward 6, Board of Zoning Appeals member Joseph hopes his strong showing in the council election 2 years ago and his experience on city boards (he was on School Committee for seven years until 1999) will translate into success.
Joseph said he hopes to organize a Ward 6 community group that would focus on cleaning up the area and discuss important council issues. "We'll address whatever citizens wish, " he said. " My main campaign issue is accessibility to the citizens of the ward."
Magnan has a similar idea with a slight twist- if he's elected, he says, he'll let his constituents vote on how he'll vote at council meetings. "That would prove that I would be for the voters," he said. "That's something new that nobody's tried before."
Tran, meanwhile, says he would encourage conservative spending, and would be reluctant to approve raises for city employees. "If we have a positive year, I have no problem with any salary increase, " he said. But this past year he did have reservations about Mayor Whitney's decision to give 3 percent raises to employees. In some cases "she needs to step back and say 'no this year is not the right year (for raises)': and this year is a perfect example," he said.
Tran cited the Water Department as one with a budget that is too large, and said money saved by not giving raises to employees could go to the fire and police departments. He is also concerned about the low number of registered voters in Ward 6 and citywide, which is why he has brought registration forms with him as he knocks on potential constituents' doors. "The more we register, the better."
The Ward 6 race nearly had four contestants, as Robert Osborn of Beacon Street took nomination papers out, but later decided not to run. He said the experience of the people in the field discouraged him.
>>>end

---
>>Ward 6 Contest looms
By Mike Elfland
Telegram and Gazette Staff
FITCHBURG- The most hotly contested political race in the city is unfolding in Ward 6, where the decision by City Councilor Ralph R. Romano III to seek a citywide seat has set the stage for what will likely be the city's lone preliminary election.
Four residents of the ward are seeking to succeed Mr. Romano, including Jody M. Joseph, the former school committee member who lost to Mr. Romano by 31 votes in the 1999 election. Besides Mr. Joseph, others seeking the ward 6 post are Patrick R. Megnan, Dean A. Tran and Robert J. Osborn. Each has taken out nomination papers from the city clerk's office.
The size of the field will not be official until Oct.1, the last day to withdraw a candidacy, but should three or more people seek the post, the matter will move to a preliminary election, scheduled for Sept. 25. The top two vote-getters move to the Nov. 6 general election. Candidates have until Aug. 7 to submit nomination papers to the city clerk.
Mr. Romano, the Ward 6 representative for six years, is shifting his focus to city-wide issues and is bidding for one of five at-large spots on the council. As of yesterday, there were five candidates for the at-large seats, among them Mr. Romano and incumbent Councilor-at-Large Paul F. Fontaine has indicated he will not run again and Councilors-at-Large E. Thomas Donnelly and Annie K. DeMartino have not revealed their plans.
SEEKING RE-ELECTION
Mr. Romano is the only one of the six incumbent ward councilors who is not seeking re-election. Only Ward 2 Councilor Mathew L. Moison has a potential opponent. Joan B. David, an aide to state Rep. Emile J. Goguen, D-Fitchburg, has taken out nomination papers.
For now, it appears, the lone certainty is that a new face will fill the Ward 6 seat in January. The Ward 6 seat in January. The ward covers the southeast part of the city, including neighborhoods off Summer and South Streets.
Mr. Joseph, 42, of 20 Tilton St., was two years ago by Mr. Romano, 587 votes to 556 votes, Mr. Joseph gave up his School Committee seat to run for council and, soon after the council defeat, he joined the city Zoning Board of Appeals.
"I've known since the last time that I was going to continue pursuing it," said Mr. Joseph, general manager of Weathervane Seafoods restaurant in Leominster.
Mr. Tran, 26 of 99 Harrison Ave., made an unsuccessful bid for an at-large council seat in 1999. The computer engineer finished 11th in a 12-way preliminary contest for the 10 spots on the general election ballot.
"We're very confident this time around; we achieved name recognition last time we ran," Mr. Tran said.
Mr. Magnan, 34, of 33 Longedge Ave., is making his first bid elected office. In preparation for his candidacy, he regularly attends City Council and other City Hall meetings.
POLLING
In what he says will be proof of his promise to be the voice of the people, Mr. Magnan said if elected he will poll his constituents on political matters and will then stand by the results when voting on the council.
"It shows that I'm voting for the people," said Mr. Magnan, an operations manager at a transportation company and owner of a cleaning company.
Mr. Osborn, 29, of 46 Beacon St., could not be reached for comment. Mr. Osborn, unlike Mr. Joseph, Mr. Tran and Mr. Magnan, has returned his nomination papers to the clerk, with required signatures of registered voters.
Meantime, it appears that Mayor Mary H. Whitney and Mr. Mylott will not meet until the general election. James Lee Watson II, a third potential candidate who could force a preliminary, has been absent from the political landscape. He could not be reached yesterday; his telephone has been temporarily disconnected, according to an operator's recorded message.
Non-incumbents planning to run for at-large seats are Rosemary Reynolds, Willie Johnson and Michael T. Hurley. Only two people have taken out nomination papers for the three four year School Committee seats on the fall ballot. Incumbent David Clark and James Connors are seeking the post.
>>end